Stay connected with 365 Sports Network: Facebook | Twitter
---
 Louisville Bats (AAA – Cincinnati): Reds pitcher Louis Coleman opts out of contract | June 19th, 2017
Louis Coleman signed with the Reds back in January and has spent all season at Triple-A Louisville. Having appeared in 25 games this season in relief for the Bats he posted a 2.21 ERA while having a 2-1 win/loss record. Having not been promoted to the MLB level, Coleman decided to opt out of his contract with the Reds and explore other options. Louis Coleman should have no problem landing another deal in the coming days.
---
 Memphis Redbirds (AAA – St. Louis): Cardinals claim RP Sean Gilmartin from Mets; designate him to AAA | June 11th, 2017
Sean Gilmartin was designated for assignment by the New York Mets on Sunday after he struggled mightily in two appearances at the MLB level. Sean Gilmartin returns to AAA with a new club but still with the same stats in which he holds an 2-2 win/loss record and a 7.05 ERA in 8 starts this season.
---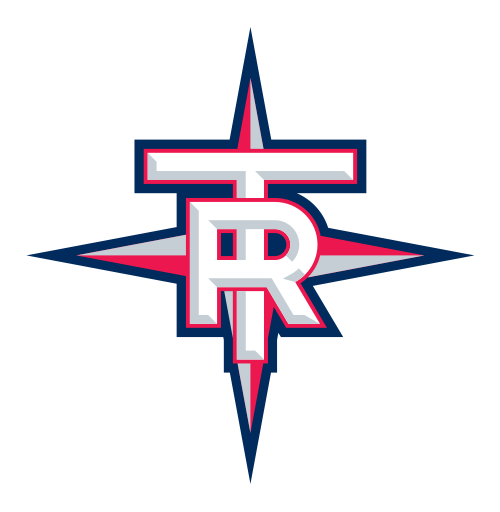 Tacoma Rainiers (AAA – Seattle): Mariners sign infielder Ryan Jackson to minor league deal | June 4th, 2017
Since coming into the league in 2009, Ryan Jackson has been bouncing around from team to team. With him signing with the Mariners it will be his 8th team since being drafted back in 2009. This season, Ryan Jackson has been playing with the Marlins Triple-A team the New Orleans Baby Cakes before he was cut on April 24th. Ryan Jackson will serve as a depth addition for the Mariners at Triple-A.
---
 El Paso Chihuahuas (AAA – San Diego): Padres acquire pitcher Jose Valdez off waivers from Angels | May 11th, 2017
Jose Valdez has been bouncing around from team-to-team over the past couple of weeks. Jose Valdez started the season with the Tigers before being traded to the Angels and days after being sent to the Angels he is now claimed off waivers from the Padres.
Jose Valdez had a quick cup of coffee up at the majors this season appearing 1 game and was got rocked for 1 hit with that one hit being a home run allowing 2 earned runs. Following that outing, the Angels designated him for assignment.
Upon joining the Padres he will be sent to Triple-A El Paso where he will return to a starting role and wait for a chance backup at the major leagues.
---
 New Orleans Baby Cakes (AAA – Marlins): Matt den Dekker opts out of his contract with Marlins | May 10th, 2017
Matt den Dekker joined the Miami Marlins this offseason and battled for a reserve spot on the Marlins bench but did not get the role out of spring training.
den Dekker would be sent to Triple-A New Orleans and wait for a chance to be called-up to the majors but he was not called once his option to opt out of his contract with the Marlins came. This season at Triple-A, den Dekker has played very well batting .247 with 3 home runs and 13 RBI's. Matt den Dekker will look to join a team that will give him a better opportunity at joining the bigs at some point this season.
---
 San Antonio Missions (AA – Padres): Padres trade Justin Hancock to Cubs in Matt Szczur trade | May 9th, 2017
Details have finally been released on the Padres/Cubs trade that sent outfielder Matt Szczur to the Padres and now Justin Hancock to the Chicago Cubs.
The start of the season has not treated Justin Hancock well. This season, Justin Hancock is 0-2 with a 6.23 ERA in 10 games with the San Antonio Missions. At one point this year Hancock was promoted to Triple-A El Paso but was demoted back down to Double-A San Antonio to re-establish as a relief pitcher. Justin Hancock is still awaiting on where he will be headed once he joins the Cubs but his role will remain the same and continue to serve as a relief pitcher at either Double-A or Triple-A for the Cubs.
---
 Fresno Grizzlies (AAA – Astros): Pitching prospect Brady Rodgers undergoes Tommy John Surgery. | May 3rd, 2017 
The product of Arizona State University and the Astros third-round selection in 2013, Brady Rodgers season ends after three outings this season. In the three outings, this season Rodgers was dealing as he was undefeated at 2-0 and held an impressive 1.10 ERA through 16.1 innings.
The loss of Rodgers is huge as he is the only player at AAA that has the caliber to be a starting pitcher at the next level, so the Astros will now have to scramble to find their newest member to the 40-man roster. The Grizzlies announced that they have signed former Cubs and Royals pitcher Casey Coleman to take Rodgers roster spot.
---
 Sacramento River Cats (AAA – Giants): Giants release pitcher Ricky Romero. | May 1st, 2017
Ricky Romero's release was a long time coming as he failed to make the majors with the team since signing with them after a lengthy tenure in Toronto. After working his way up with the Giants, Ricky Romero struggled mightily when he was at the AAA level the last couple of seasons.
2017 has not treated Ricky Romero well as he is 0-2 and carries an AWFUL 6.75 ERA in four starts this season. Romero, 32, could be on the free agent market for a while as it is clear he is a shell of his former self.